A Complete Guide on Ordering Pizza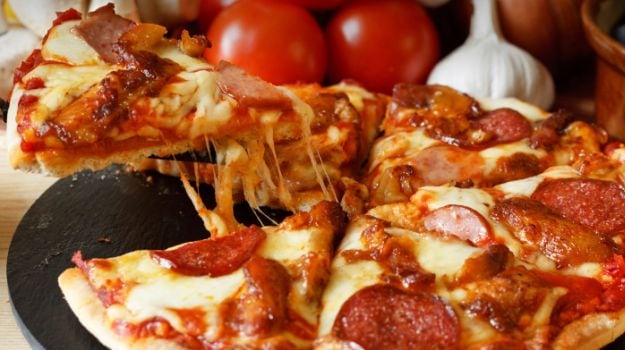 Are you a pizza lover? If yes, you already to the joy of munching on a delicious pizza is incomparable. Pizzas come in different varieties, and the toppings will leave you in awe. It is now possible to get an incredible pizza you crave for. However, with the numerous varieties available in the market, some pizza lovers find it hard to order the perfect one. If you are one of them, your struggling days are over. We have created a guide to help all the pizza lovers out there when ordering from their favorite pizza place. Keep reading to learn how.  
We have broken down into two categories that make up the common methods of ordering pizza.
The Cash Method
This method is not complicated. All you need to do is call the pizza place and have your pizza delivered. You can then pay in cash once the pizza arrives at your place. When ordering pizza using this method, it will help if you write down what you want to avoid getting confused while on the phone. Decide what you want including the toppings, sauce and whether you want drinks to accompany the pizza. Then make the call! It is that simple.
The Online Method
This method is also easy. However, you should be careful to avoid making a mistake. Visit the restaurant's website and see what they offer. Let's break down this category into smaller ones.
The first thing you need is to know where to order your pizza from. If you already have your favorite joint, then well and good. However, if you are looking for one, look at the pizza places near you and confirm if they offer delivery services in your area.
After deciding where to order your pizza from, go through the menu to see what is available. You will know the different varieties the place offers, and you can check if they have your favorite type.
When choosing the pizza, you can either choose a small, medium or large pizza depending on what you want. The choice will also depend on the number of people eating it. Check the crust size, amount of cheese, types of toppings, and sauces. Most pizza places will choose a sauce for you based on the type of topping you choose. You can also choose how you want the cheese to come. It can be gouda, mozzarella, or shredded cheese.
After you are sure about the pizza you want, you can now place the order. Ensure you add your name, phone number, and address. Include every other instruction you would like to give the person delivering the pizza.
Choose your preferred method of payment based on what is available on the website. You will need to consider the delivery charges and see if it is worth it. So, before ordering, look at the expenses first.
To Sum It Up!
These are two simple ways you can order pizza. The most important thing is knowing the type of pizza you want and providing the right details to the delivery person. We hope this guide has been helpful and you will not have a problem ordering your next pizza.